Learning social skills is one of the most important aspects of early development. It helps children to not just take care of themselves but also gets them ready to start school, make friends with other children, and know how they are expected to behave in public.
It's imperative that they get a good grasp on social skills for good classroom etiquette, and more importantly, it will help further their schooling, university, and professional careers further on in life.
At Miniland we have created a range of multicultural and racially diverse dolls for children to play with to learn about anatomy and how to include all races in society.
Advantages of Miniland Dolls
There are some benefits and values that you child can gain from having one of our dolls (or more) and these are just some of them:
Caring and Nurturing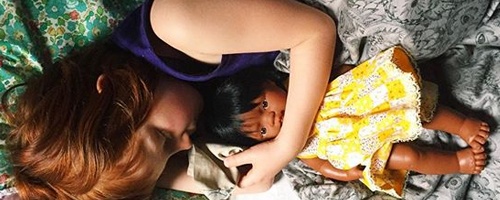 Children who have dolls often treat them like babies. This allows them to develop a caring and nurturing side that is very good for the development of empathy in children. Empathy is a skill that is in short supply in today's world, and by encouraging it in your children, you are increasing their chances of being well-rounded adults.
Racial Diversity
For many years, dolls were primarily European, and this meant children of different races were forced to play with them. We are proud to have a racially diverse range of dolls for children of all races and cultures to choose from. This can foster a sense of belonging and awareness about racial inclusion and diversity.
Dressing and Other Skills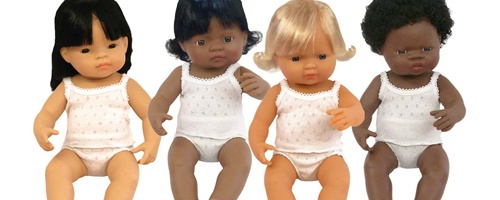 Having a doll means that children are dressing and undressing them all the time and this helps them learn about their own self-help skills. Their motor skills and hand-eye coordination is also developed through playing with their dolls and getting them ready.
Getting Ready for a New Sibling
The dolls can also be used to teach children about how they should act around a new sibling that may be arriving soon. If you are expecting a new baby in the future, then you can use our dolls to teach your child how to hold, rock and care for the new addition before they arrive.
Dolls are an important part of developing many different skills, and every child could benefit from having one in their early childhood. Have a look at our dolls, which are part of our age specific, skill development Miniland Educational toys range.