The festive season is almost upon us, and if you have kids, that means you are starting to plan what presents to buy to put under the tree. While bicycles, dolls and toy cars used to top the chart for Christmas prezzies just a decade ago, things have certainly changed in just a very short amount of time.
According to Uswitch, parents are set to spend a crazy amount of money on presents this year; with tech and digital items topping the wishlists. The most popular request for children is undoubtedly a tablet, closely followed by video games, smartphones, digital cameras and a whole host of items that we have never heard of in our youth – never mind actually owned.
It's irrational to think that the huge advancements in technology aren't going to have an impact on our children, the issue is that no one knows the exact reach of the impact that is linked to kids and technology. There are reports of screen time altering the way children's brains develop, but the extent of this change is unknown and no one can fully predict how technology is going to change kids in the long term.However, there are a few obvious ways in which technology has clearly impacted the way children play and these are just some of them:
More sedentary lifestyle
One thing that is absolutely certain is that new technology, and increased screen time, have had a torrid impact on the physical health and wellness of children globally, and especially in the USA. Shockingly, more children know how to use a tablet or iPad than know how to swim, ride a bike, or tie their own laces.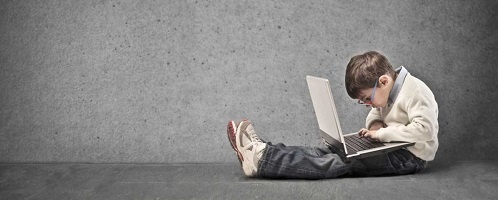 This sedentary lifestyle has increased the obesity levels in children to unbelievable numbers, and as parents, you are responsible for ensuring that your child is getting enough physical activity to keep them healthy.
Weaker social skill development
Social skill development is pretty essential in young children, and the way that they interact with others is going to have an effect on the rest of their lives. Learning how to make friends and interact with those around them is an imperative skill to master, and technology has undoubtedly hindered this development in many children.
Children are more likely to want to watch TV or play video games than socializing, and much of their socializing takes place over social media platforms and messaging like Whatsapp. Games such as catchers, hide and seek and other physical, interactive activities have systematically been replaced by online multi-player games that have eliminated the need for face-to-face interactions.
More resources than ever before
While there are many negatives to kids and technology that we tend to focus on, we certainly shouldn't forget about the positives too. Children now have the knowledge and access to information and opportunities that we never had, and they can learn global things from a very young age.
Educational games are also available to make sure your child is actually learning and developing while having their screen time, and they are important if you want technology to have a positive impact on their lives.

As a parent, it can be hard to watch the digital revolution takeover, however, keep in mind that children's play has always evolved over the ages and will continue to do so. It's up to you to ensure responsible usage and a good balance between your kids and technology. Check out our educational games and product for more information.