Sight, sound, taste, touch, smell. We use all these senses to explore and engage the world around us, a world that is ever changing and moving but one that you might already be comfortable with as an adult.
Now, take yourself back to when you were a small child. The world was a VAST unknown place, full of wonder, possibilities and scary things! Your young mind was bursting with energy to learn, grow and soak up as much as possible.
It's no surprise then that Sensory Play is such a crucial component to early childhood development. When we think of Sensory Play in the classroom, we usually think of activities that focus primarily on sight, sound, and touch.  Sensory play encourages learning through exploration, curiosity, problem solving and creativity.
Beyond those benefits, it's simply just FUN.
We've rounded up our favorite Sensory Activities for you to try as you prep your Back to School Classroom plans, composed of key Miniland sets that were inspired by the Reggio Emilia Approach:
The Reggio Emilia Principles
The child is capable of constructing their own learning.
Community is important and children learn by collaborating with their communities.
Humans are natural communicators and children should be encouraged to express themselves.
Put simply, this approach values the belief that children are strong, competent and capable citizens who are full of wonder and curiosity to learn. It believes that children have a natural drive that makes them want to understand and know about the world around them and how this world relates to them.
Let's get started!
1.Sensory Balls:
A great way to kick-off sensory play is through sensory balls with textured surfaces to stimulate a child's sense of touch. Toddlers can build motor skills, spatial skills, and hand-eye coordination by playing with the balls rolling them and young children can strengthen those skills the more they play. Miniland's Sensory Ballsencourage tactile and visual stimulation, with 6 natural rubber sensory balls in various colors and sizes. Contributing to motor skills, the balls are very easy to handle and are designed in striking colors and different textures.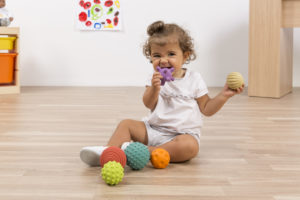 2. Sand Toys: There's a reason this particular activity finds its way into kids' Summer kits and classroom activities: IT WORKS and IT'S FUN. Sand pails and shovels have long been a mainstay in children's classic play experiences. They also have the added benefits of endless sensorial play and learning opportunities. With a set like our Junior Sand Set, complete with a pail, 2 shovels and a rake, children can engage the senses with various earthly elements like dirt, sand or water. These tools allow them to scoop up other items in your classroom like translucent gems, coins, beads, and watch in wonder as they transfer them to the pail, dump them back out, or rake them with the rake and see how the items move. A fun sensory activity that works both indoors and out, it's a MUST HAVE in every classroom.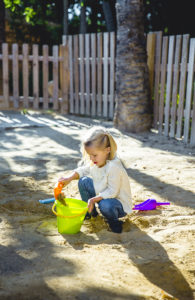 3.  Translucent Toys & Light Pads:  Studies have shown that children learn best visually. That's why Light Padsare such a genius invention. Allowing your students to try different activities on a light pad vs. a desk provides kids with many stimulating early-learning and development opportunities. Their senses are immediately engaged by the light they see from the pad, as well as the glowing colors from toys and pieces they play with on top. There are countless ways you can use a Light Pad in the classroom,  like placing activity pieces like Miniland's new Translucent Stacking Pyramids or Counting Gems on top for them to play with. These activities further engage the senses beyond normal touch and play activities on a desk or floor.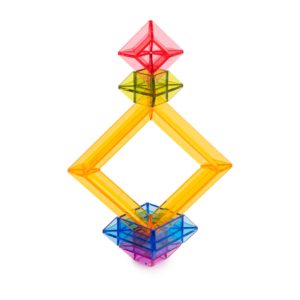 Through their mesmerizing glows, light pads encourage children to participate in activities that really support a wide range of skills including fine motor development, hand-eye coordination, pre-writing skills, color recognition and cognitive development.  The kits also come with great activity cards should you want a more guided approach and additional ideas.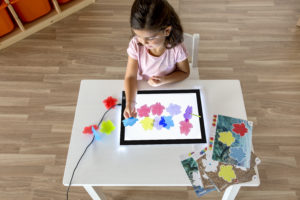 Miniland's Translucent Math Turtles are another great way to enjoy Sensory Play on Light Pads!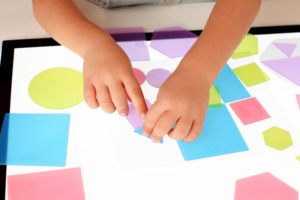 By adding Sensory toys to your classroom, you can help to encourage your students' Social Emotional Learning. These super fun activities promote interaction, social skills, confidence and decision making, all while strengthening their fine motor skills.
For more information on Sensory Play products, click here.