It's December. Holiday Toy Guides are in full swing. Best Toys for Kids are in every news broadcast, Instagram post, and article you can find.
Parents stress about making sure their children have the "hottest toy" or the "must have toy" of the year.  Most of these toys, while fun and new, usually have an expiration date.
Children can become bored once the novelty wears off. Parents often find the item is a one trick pony and loses its shine once the holiday season comes to an end.
It's no wonder then why many parents and gift givers like to search for gifts that aren't easily forgotten or that leave an impression on the child for years to come.
The famous quote by B.B. King comes to mind:
"The beautiful thing about learning is nobody can take it away from you."
Long after the tree is down, the menorah is put away, and the wrapping paper recycled into something new, those gifts containing the power of knowledge stand the test of time and offer a gift that can never be thrown out or donated: knowledge.
This season, we want to help you find the gifts that will help educate and teach your little ones for months and years to come. To help them build life skills they can use not just now, but for the rest of their lives.
For these gifts to live on, long after your children outgrow them.
Miniland Holiday Gift Guide

For babies exploring their new world: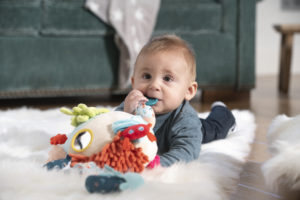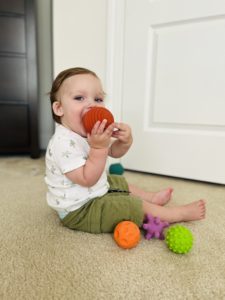 For the toddler practicing Fine Motor Skills: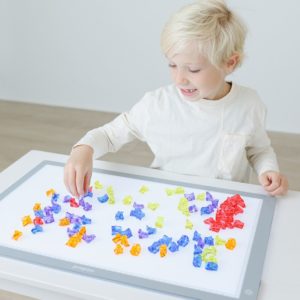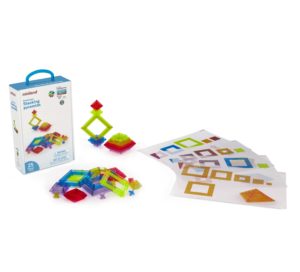 For kids who need help figuring out their Emotions: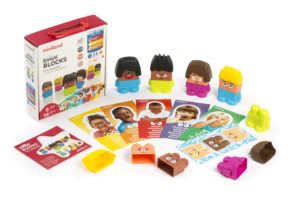 Emotiblocks: This award-winning kit has been featured in Woman's Day, Good Housekeeping and CNN. It is easily our most popular educational item. These delightful, colorful and engaging Emotiblocks – Basic Emotions come with a set of characters to mix, match and mash-up interchangeable pieces to create "3D Emoticons." Young imaginations can conjure up over 100 possible combinations using the included Activity Cards. Includes 18 Pieces, Activities, plus an easy Teaching Guide to use in the classroom or at home as a parent. Easily one of the most effective ways to help young children identify and regulate their emotions as well as respecting the emotions of others around them.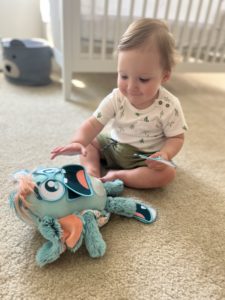 Emotions Buddy: This is the most endearing little monster of emotions. Little ones will have a great time playing with the interchangeable pieces to create different facial expressions, which will help them understand 5 basic emotions: joy, fear, sadness, anger and love. As a great surprise, its tummy lights up in various colors that children can associate freely with each emotion, as the psychology of color is essential for the children's development. When the game is over, everything is stored in its backpack for easy clean up and convenient packing for travel, whether it's down the street to a friend's or across the country to see family.
For pretend play and acceptance: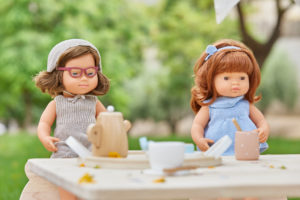 Caucasian Doll with Down syndrome with Glasses: This award-winning doll was named a 2022 TOTY (Toy Association) Finalist for Doll of the Year. This beautiful doll showcases the sweet facial characteristics of babies with Down syndrome in a realistic and respectful way. At 15 inches, she has a soft vinyl body and movable limbs, and comes with soft undergarments for young children to dress and undress. Her pink glasses perfectly compliment her soft, rooted hair. Toddlers with Down syndrome will love seeing themselves captured in a doll with similar features, and those without DS will learn the importance of accepting those with the condition with respect and kindness.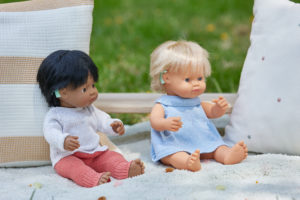 Hispanic Boy doll with Hearing Implant: Hispanic Boy doll with Hearing Implant proudly wears his hearing device around his ear, demonstrating to children the importance of respect and acceptance through the best learning tool available: play. Anatomically correct and with soft underwear and top, this boy doll further promotes inclusive values of empathy and inclusion. The doll was also a Silver Play for Change Award winner given by the Toy Industries of Europe (TIE). A Caucasian Girl Doll with Hearing Implant is also available in the line, should your little one want a girl doll to play with.
For extended play, doll fashions and accessories are also available in an array of eco-friendly fabrics and sturdy materials to withstand hours of endless role play and nurturing.
From all of us at Miniland, we wish you a Happy and Healthy Holiday Season.
Happy Shopping!