February is Black History Month, one of our favorite months of the year! Though we celebrate Black History all year round, it's lovely to devote an entire month to celebrating the achievements of African Americans and recognizing their central role in U.S. history.
According to The History Channel, since 1976 every American President has designated February as Black History Month and endorsed a specific theme.
The Black History Month 2021 theme, "Black Family: Representation, Identity and Diversity" explores the African movement and the spread of Black families across the United States.
This year's theme is one that is very close to Miniland's mission. At Miniland we have always firmly believed in educating young children on the importance of praising one another's differences and welcoming every child from every background and race through respectful representation.
To help support your Black History Month lesson plans, we've compiled a round-up of 5 Inspiring Ideas to Celebrate this important month and educate the youngest of minds:
1) Reinforce that Black History is American History:
Black History is crucial and relevant to ALL students and should be approached as such. Each day, start the day off with a famous quote or interesting fact about an interesting "Change Maker". These can include historical figures as well as modern, every day people who are making a difference not only in Black Communities but communities everywhere.
For example:
2) Provide plenty of Play Opportunities to Demonstrate ACCEPTANCE and REPRESENTATION:
Children learn so much through the simple joy of play. Fill your classroom with diverse options and skin tones for children to explore and learn through toys. Miniland has an array of dolls and fastening dolls in both African-American and African skin tones, as well as dolls with conditions like Down Syndrome.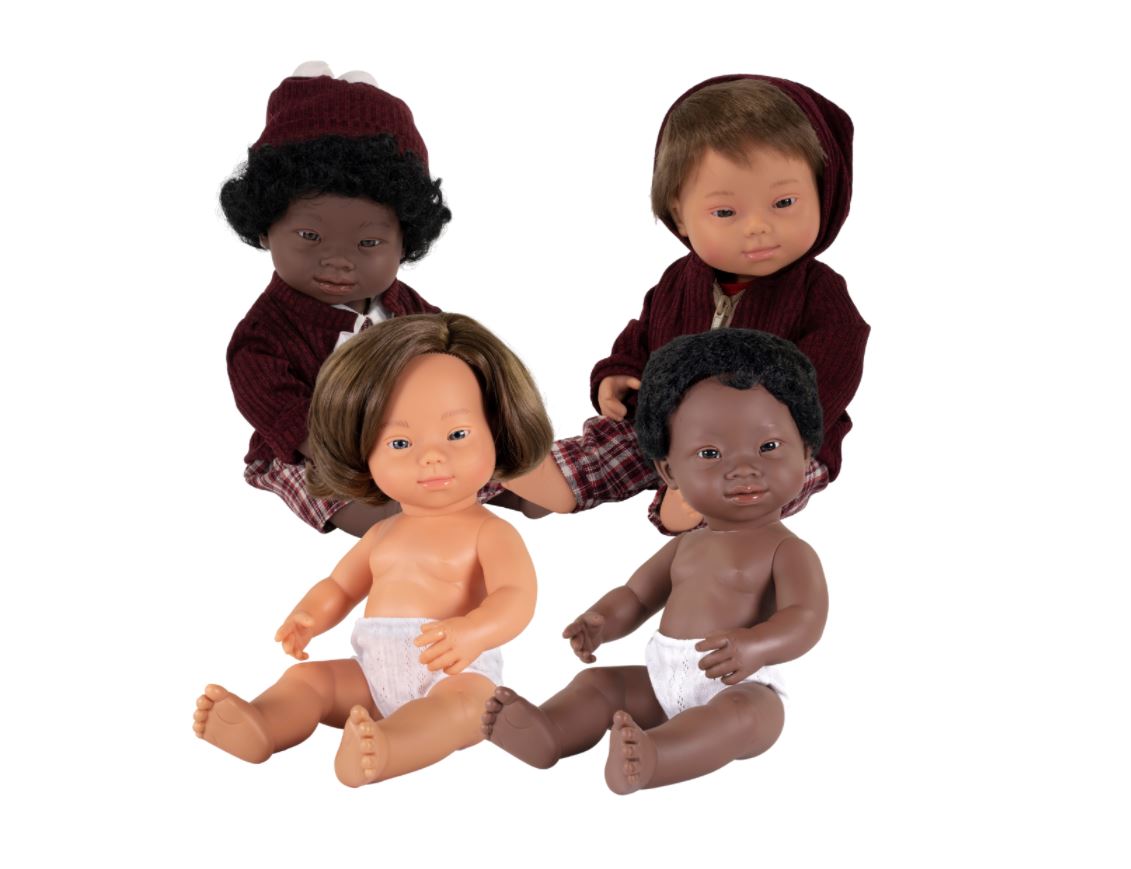 Our Emotiblocks and Family Diversity Blocks sets also include representations of African-American families and block figures to allow all children in the classroom to continue to see the beauty of different races and the normality of it. The more normal and accepting you make your classroom environment, the more accepting these young minds will be as they grow up.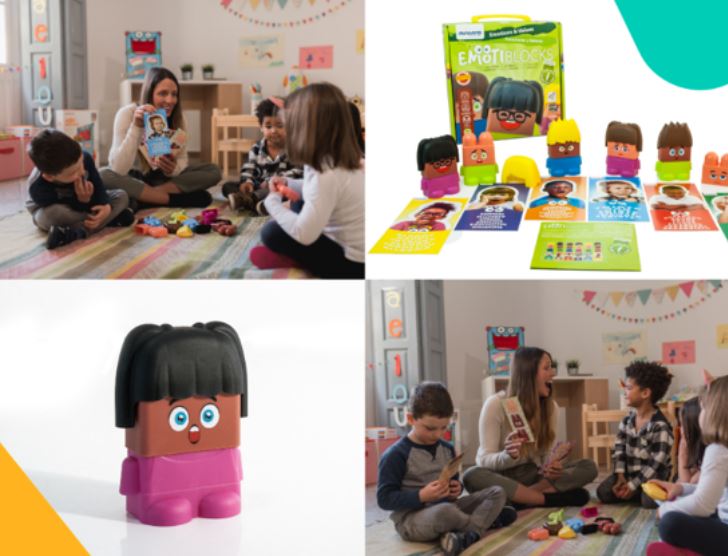 3) Incorporate Virtual Learning Events:
As Prodigy.com states, "Classroom learning is great, but there's so much students can learn from their own experiences!  This year especially, there are plenty of online activities and events celebrating Black History Month. So why not choose a youth-appropriate one your class can participate in?
Try these:
4) Stock your Bookshelf with Books about Black History AND Contemporary Black Authors:
There are a range of wonderful books that are age appropriate for children ages 3-6. Pick a book each day to share with your students, and then make these books a part of your permanent classroom collection to read to them year-round.
Here are some of our favorites:
Music and dance are great themes to explore with this age group during the month. Preschoolers will especially love the toe-tapping, finger-snapping tribute to African-American jazz giants, set to the rhythm of the classic children's song "This Old Man."
Though this book does not directly address Black History Month, it focuses on the importance of acceptance every day, all year round, which is why it's one of our favorites. Every day all over the world, children are laughing and crying, playing and learning, eating and sleeping. They may not look the same. They may not speak the same language. Their lives may be quite different from each other. But inside, they are all alike. Stirring words and bold paintings weave their way around our earth, across cultures and generations and remind children to accept differences, to recognize similarities, and–most importantly–to rejoice in both.
This wonderful book will take your students on a journey into the often forgotten contributions of African-American inventors that contributed to the American landscape. It follows the school day of a little boy who uses different inventions throughout the day, all of which were invented by African-Americans.
5) Trivia & Games:
At the end of each week, play some trivia games with your students to see if they remember the stories you shared with them all week. Use your Miniland Dolls or Emotiblocks figures as props while you share questions and open the floor up for discussions.
For example:
1) What is the name of the little girl who wants to make crayons with black skin tones?
2) What's an invention that you learned about this week?
Offering these opportunities to learn new things will enlighten and create confidence in your students, regardless of how young they may be. Remember, regardless of your own skin color, you have the power to introduce these important topics and modern-day change makers to your students in fun and memorable ways.
By making these inspiring ideas a part of your curriculum long after Black History Month is over, you will continue to support that importance of ensuring black figures and black culture remain a part of the historical landscape.