September 15th kicked off a month long celebration of Hispanic Heritage, one of our favorite celebrations before the start of the holiday season! Observing National Hispanic Heritage month means celebrating the histories, cultures and contributions of American citizens whose ancestors came from Spain, Mexico, the Caribbean and South and Central America.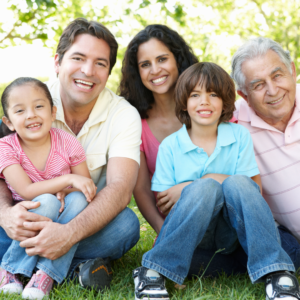 The theme this year is "Unidos: Inclusivity for a Stronger Nation." According to the Hispanic Heritage Month website, this theme "encourages us to ensure that all voices are represented welcomed to help build strong communities and a stronger nation."
This year's theme is one that is very close to Miniland's mission. At Miniland, we have always firmly believed in educating young children on the importance of including and welcoming each and every child from every background and race through respectful representation.
To help support your Hispanic History Month lesson plans, we put together a round of 5 inspiring ideas to celebrate this important month and educate the youngest of minds:
1.Take a virtual tour of the National Museum of the American Latino: From lawmakers, advocates, entertainment stars, artistic creators and more, Hispanic Americans are making a huge impact in today's society. Point these famous and influential Hispanics to your students. If time allows, take time to teach about Hispanic Americans from the past like Cesar Chavez, Dolores Huerta, Roberto Clemente and Ellen Ochoa.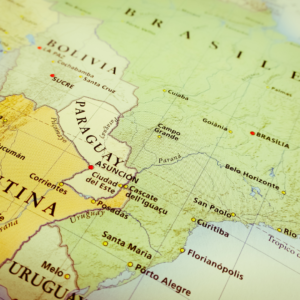 2. Create a menu featuring Hispanic cuisine: A culture's traditional foods offer a wonderful enhancement to the understanding and appreciation of the culture. It is likely that one or more of your students have visited a Hispanic restaurant before and can offer dish they have tried before. They can share why they liked it, or why they didn't. Should your class have a Hispanic student, kindly encourage them to share what traditional dishes they consumer at home. Once the menu has been created, research recipes and share pictures with the classroom so they can visualize what each dish can look like.
3. Play Hispanic Music: Music is a wonderful way to spark curiosity about a culture and its language. Within the Hispanic culture, music is known for its rhythm but also for the different genres of music. Salsa, Merengue, Bachata, Tango, Mariachi, and Banda are just some of the popular music in Hispanic culture that have a lot of similarities yet are distinct in the beat and sometimes instruments used to play it. Incorporate music by playing it throughout the day. It will surely brighten up the day!
4. Provide vast play opportunities to demonstrate diversity and inclusion. Children learn through the simple joy of play. Fill your classroom with diverse options and skin tones for children to explore and learn through toys. Miniland has a diverse collection of dolls and fastening dolls with Hispanic skin tones, including dolls with Down syndrome and hearing implants.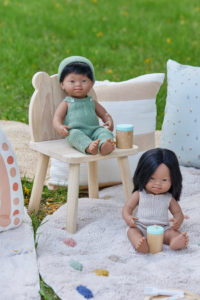 5. Stock your bookshelf with books about Hispanic culture and contemporary Hispanic authors.There are a range of wonderful books that are age appropriate for children ages 3-6. Pick a book each day to share with your students, and the make these books a part of your permanent classroom collection to read to them year round.
Here are some of our favorites:
Singing-Cantando de Colors: A Bilingual Book of Harmony by Patty Rodriguez
Inspired by one of the oldest and most beloved traditional Spanish folk songs, De Colores, this book introduces little ones to the beauty of life, joy, inclusivity and their first English and Spanish words.
Turning Pages by Sonia Sotomayor
As the first Latina Supreme Court Justice, Sonia Sotomayor has inspired young people around the world to reach for their dreams. Find out in this book what inspired young Sonia.
Brick by Brick by Heidi Woodward Sheffield
A striking debut celebrating the warm bond between a little boy and his dad as they work hard to achieve their dreams.
By making these inspiring ideas a part of your curriculum during AND long after Hispanic Heritage Month is over, you will continue to support the important of ensuring Hispanic culture remains part of the historical landscape.