As every educator and/or parent knows, it's pretty difficult to keep kids away from their electronics.
How much screen time is too much screen time? If they don't play on their tablets, will they fall behind?
Digital play has enormous benefits to children in the educational space. If a platform is fun and engaging, the child will learn without even realizing they're learning as they're enjoying themselves so much. However, traditional physical play, such as playing with blocks or dolls, has long been a necessary tool for a child's emotional and intellectual development.
What if there was a way to marry the digital side with the classic play side, strengthening a child's learning experiences through both play and technology?
This is the idea behind Miniland's digital platform teach&play. Launched in 2021, teach&play connects educators and students through both REAL tangible play AND digital play, either simultaneously or separately, to great results.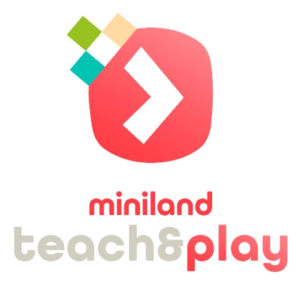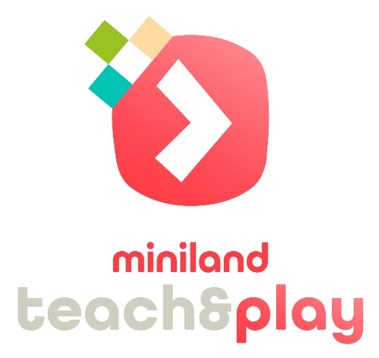 What is teach&play all about?
teach&play combines both a real Miniland toy or game with its digital counterpart, maximizing the benefits of the product with engaging activities and learning experiences online. Created to support the initiatives of childhood educators, both in and out of school, its content is aimed to support the age range of Miniland's core SEL (Social & Emotional Learning) products for preschoolers, kindergarteners and elementary students up to 3rd grade.
Made up of Activity Files, Teaching Guides and Digital games, teach&play not only serves as a strong tool for educators or parents, but it also helps the child combine both fun physical play with exciting games to drive the purpose of the toy even further.
The unique part of teach&play is its focus on putting the actual Miniland toy or game at the forefront. Real, physical play is enhanced with the toy's digital activities and games on the platform. This unique approach is designed to be used in the classroom and can also be a great resource for online learning.
And guess what? It's FREE to use!
How do I get started?
Step 1: Create an account.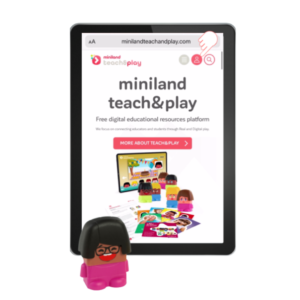 Step 2: Fill out the form with your name and contact details.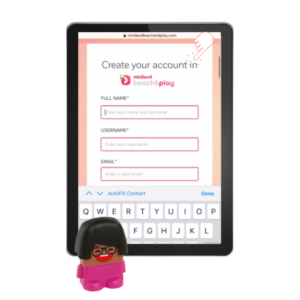 Step 3:
Head to your email and click on the link to activate your account.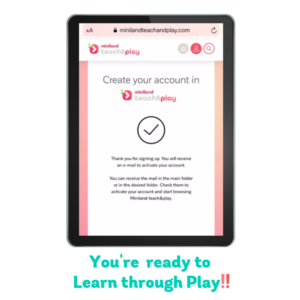 How do I use it?
Step 1: Find your Miniland Toy in the Search:

For example, if you have Emotiblocks, you'd type Emotiblocks into the search: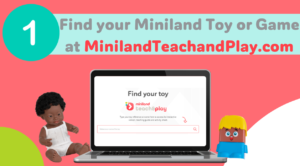 Step 2: Search through the suggested activities and games:

The Activity Sheets include fully printable activities to add to your lesson plans, play time with the toy or follow along with a digital game. There are 150 Tool Kits to try! The tool kits include the Activity Sheets, Teaching Guides and the suggested Digital Games to play.  Just search for them in the "RESOURCES" section.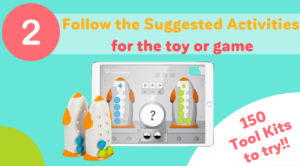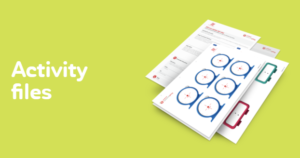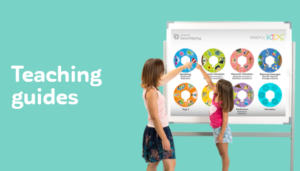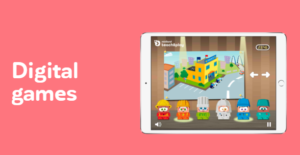 Step 3: Play the Games with your Miniland toy!

For example, while playing with your Emotiblocks set, you can play the Digital Game, select the emotion the image represents, and then select it from your Emotiblocks set.
"The image is showing an ice cream cone dropped on the ground. Oh no!
How would you feel if that happened to you?
Ok! So we will drag over the sad face Emotiblock into the spot on the game.
Can you show me the sad Emotiblock in your toy? Which one has a sad face? Let's build the Emotiblock together and see."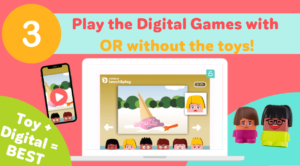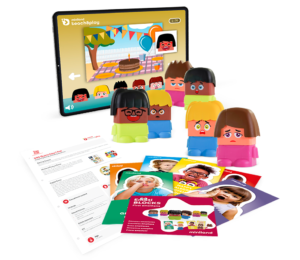 Who is it for?
Teachers and Educators:

With 150 FREE Toolkits to use in your classroom or virtually, they are a wonderful way of combining your Miniland Toy or Game with its digital counterparts.
Under RESOURCES you'll find games, didactic guides and activity sheets from different categories and topics. You can use them with or without a Miniland Toy. Play online or download the game on your device. Each activity shows the suggested age and the intelligence the activity focuses on (Math, Health, Emotions, etc.)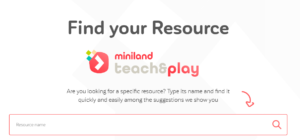 While you can also use the Activity Sheets and Digital Games independently, we do recommend using them with your Miniland product for the best play value and educational experience.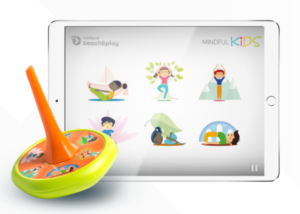 Parents and Caregivers:

Spend quality time playing and learning with teach&play. The engaging digital games are so fun to do with your child on a tablet or laptop. Maximize your child's play experiences with their Miniland toy and do these fun activities together!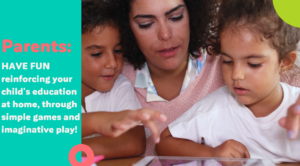 Between its crucial role during the global pandemic and its proven benefits, virtual learning to reinforce practical and physical educational initiatives is something that will likely stick around for a long time to come.
With numerous educational platforms available on the market, teach&play is just one of many useful tools to support educators and parents in their role to ensure the academic standards set for each grade level and developmental stage are properly met.
For more information on teach&play, visit www.MinilandTeachandPlay.com and don't forget to follow us on Instagram for additional resources and helpful videos!